Prof. Cas Mudde Quoted in Story on 9/11 Rally Near Planned Islamic Community Center
August 30, 2010

August 30, 2010, Greencastle, Ind. —"The anniversary of the World Trade Center attacks this year comes days before the New York State primaries, just as the controversy over the planned Islamic cultural center near Ground Zero seems to be coming to a full boil," begins a story in the Jewish Daily Forward, which includes comments from a DePauw University faculty member. A crowd of at least 10,000 is expected to attend a September 11 rally in New York City which "will feature Geert Wilders, a controversial Dutch politician known for his anti-Muslim views,"writes Josh Nathan-Kazis, noting that the event will take place "half a block from the proposed site of the Islamic community center and two blocks from Ground Zero."
Cas Mudde, Nancy Schaenen Visiting Scholar in Ethics and part-time visiting associate professor of political science at DePauw University, says of Wilders, "The only issue by and large that he's identified with is Islamophobia, as well as being anti-elite,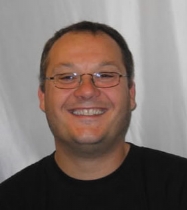 increasingly. For Wilders it doesn't matter whether you're black or white. It truly is Islam. That's his only prejudice."
The publication notes Dr. Mudde's affiliation with DePauw's Janet Prindle Institute for Ethics.
Access the story, "Anniversary of WTC Attack To Prompt Rallies Amid Holy Days," by clicking here.
Read more on the subject here.
Professor Mudde will spend the 2010-11 academic year at DePauw. Learn more about him in this recent article.
Back