Rev. Kevin Armstrong '82 Offers Thoughts on Ground Zero Mosque Controversy
September 6, 2010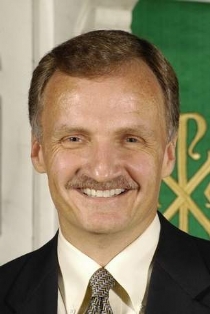 September 6, 2010, Greencastle, Ind. — "If we are certain that two blocks from Ground Zero is too close to build the community center and mosque, then how far away from what places should Muslims pray in America?," asks the Reverend Kevin Armstrong in the Indianapolis Star. Armstrong, senior pastor of North United Methodist Church in Indianapolis and 1982 graduate of DePauw University, notes, "Certainly the mosque's proposed location is 'hallowed ground,' according to the plan's opponents. What, then, are we to make of existing plans to build a shopping mall in the ground of Ground Zero?"
Rev. Armstrong is one of three religious leaders in Central Indiana who are called upon to offer thoughts on the controversy over the proposed mosque and community center. "Perhaps most unsettling is the unwavering claim that Americans should be able to worship and pray when and where they choose while our debates unmask a hesitancy to acknowledge that American Muslims are, in fact, Americans," he adds.
"Local congregations and religious leaders play a critical role when they foster relationships among each other and their neighbors before and after a public uproar like the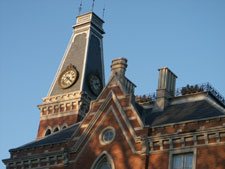 one in Manhattan. The better our understanding of each other now, the more likely we are to navigate both our certainties and uncertainties later."
Read more at IndyStar.com.
Kevin Armstrong was also the subject of this previous article.
Back