Inn at DePauw
September 12, 2010
There is new management at the Inn at DePauw and Event Center, formerly Walden Inn. Dora Hotel Company LLC, one of the largest hotel management companies in Indiana, took over management in July. The company is making significant changes to improve the Inn's atmosphere – giving it a more collegiate, comfortable feel to attract both the DePauw and Greencastle communities.

The Inn was built in 1986 and is a 54-room facility that includes a conference center, two restaurants and 24-hour coffee shop.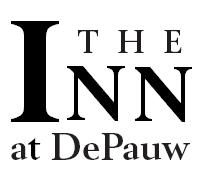 Ashley Dora, director of sales at the Inn, says the staff is trying to expand on an already great facility. "We're in a perfect location to be active in the community and on campus, and we're trying to capitalize on that. We want people to be here. We'd like more energy, more students to hang out here.

"One complaint that we heard when we arrived was confusion over the hours of our restaurants and coffee shop," Dora says. "So, we're trying to keep it simple."

The coffee shop is open 24 hours; 2 West is open for breakfast, lunch and dinner; and the Fluttering Duck opens at 4 p.m. Monday through Friday and is open for lunch on Saturday and Sunday.

Both restaurants have new menus, and there are plans to introduce a steamed bagel sandwich concept in the coffee shop. You can sit outside on the patio and order from the menu at the Duck. In addition to the menu, there are specials each week at the Duck: Tuesday is taco bar special, Wednesday is 50-cent wings night, Thursday is Jazz at the Duck (Tad Robinson below), and Friday and Saturday are either karaoke with a DJ or live band.

There is even live music on occasion at 2 West. On Sept. 10, Patricia "Trisha" L. Saunders '11 played jazz piano in the restaurant. "We're trying to get a little more atmosphere in there. The food is great, but we realize that the room is missing something. We had an interior designer come to help us, and we now have a master plan that we're slowly implementing," Dora says.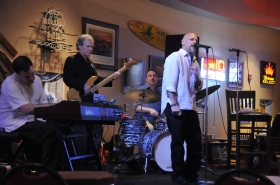 The outdoor patio near Emison Art Center is called Veranda at the Inn. Each month there is a special event. On Sept. 17, it's Barbeque and Beyond, with live music, food, games and cash bar.

"We're trying to do things that are a little more exciting and a little bit more interactive," Dora says.

Sally M. Reasoner '11, Kappa Kappa Gamma sorority president, and her sorority sisters lived at the Inn for several weeks recently while their sorority house was closed due to an air quality issue, that has since been resolved.

Reasoner is excited about the changes at the Inn, and in particular, she notes how friendly the staff is. The 24-hour coffee shop is also a highlight. "It will be critical during finals week, and after living at the Inn for a few weeks, I also found the coffee shop a wonderful place to study.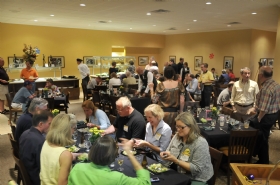 "I'm excited about the new event schedule at the Duck. I love the First Friday promotion that offers free samples and half price appetizers – perfect for college students. I am also happy to see a new menu at 2 West. The food is so good and is definitely worth trying.
"The new management is trying to make the Inn the social center that it was intended to be – post-renovation a few years ago. The University is lucky to have such a phenomenal establishment right on our campus," Reasoner says.

There are special room rates for faculty and staff members with a DePauw faculty/staff ID. An overnight room is $50, and you can get up to two rooms at a time. One thought behind this special is to help commuters during inclement weather.

"We have so many ideas, but number one on the priority list is cleanliness. We've worked at retraining the housekeeping and maintenance staff because we have to upkeep the building. We're lucky because we kept on almost all of the staff, which is great because they're a wealth of knowledge," Dora says.

"Some things can be a quick easy fix, but at some point, you have to stop putting Band-aids on things and say, let's just do it because we want the Inn to be a landmark for the community," Dora says. "The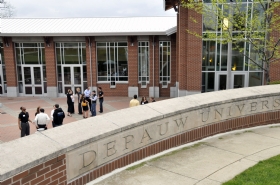 intention is that this is going to be here forever, so we need to put some things in place."

Brad A. Kelsheimer, vice president for finance and administration, was involved in the committee that examined the viability of the Walden Inn. "Two years ago a committee was formed at the board level to look at the strategic direction of the Walden Inn," Kelsheimer says. "We realized that we had some issues, but decided that the Walden was a viable hotel and a valuable space. So we came up with some options. My role was primarily looking at options."

Kelsheimer credits much of the work to the special board sub-committee and chair, Erik G. Nelson '61, retired CFO of Procter & Gamble Co. and member of the DePauw Board of Trustees.

"The Dora management is creating a master inventory of initiatives and facility changes, which includes a lot of planning. All of the changes won't happen immediately, but they have a vision. The Inn will be a place that we are proud of," Kelsheimer says.

"This is such a great property with so much opportunity. We can feel it and see it. We're just excited to be here," Dora says.
The Inn at DePauw is located at 2 West Seminary Street. The telephone number is 765-658-1000.
Back