Indianapolis Star Column Features New Book by Matt Dellinger '97
September 13, 2010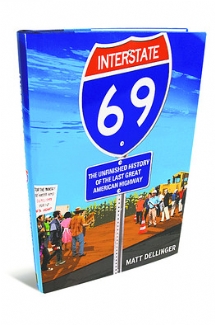 September 13, 2010, Greencastle, Ind. — Interstate 69: The Unfinished History of the Last Great American Highway is "a storyteller's treatment of the decades-old struggle that conveys sympathy for everyone in a colorful cast stretching from Washington, Ind., to Indianapolis to Texas to Louisiana to Washington, D.C.," writes the Indianapolis Star's Dan Carpenter. "The author is a young Indianapolis native and DePauw University graduate named Matt Dellinger who formerly worked for the New Yorker and has written for many other major publications. He dedicates the book to his grandparents, who 'gave up a house in Cleveland for Interstate 71.' But he does not propose to umpire the quarrel between proponents and foes of the I-69 extension through Southern Indiana so much as he seeks to understand it."
Carpenter opines, "While Dellinger, again, doesn't pick a side, his book strips naked, as no editorial can, the failure to justify Indiana's largest-ever public works venture in commonweal terms. 'And what if I-69 is never built?' he writes. 'What if it remains an awkward, half-finished monument to the people who've tried to build it and the people who've tried to stop it?' Some will say it's a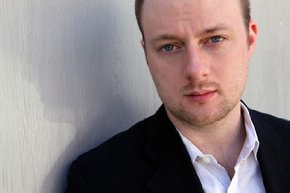 sign of a 'once great nation faltering,' he surmises, while 'others will say it's progress, a welcome signal that our highway binge is done and we're ready to rebuild the rails and sidewalks that we've ignored for too long.'"
Access the complete column at IndyStar.com.
Matt Dellinger is a 1997 graduate of DePauw. His book "is more than the story of a road,"noted the August 25 Wall Street Journal "Bookshelf" column. Learn more about Interstate 69 in this recent article.
Back