Barbara Kingsolver '77 is Finalist for Library of Virginia Literary Award
September 13, 2010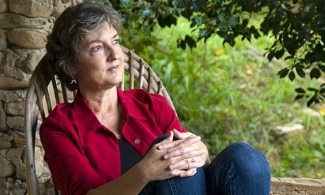 September 13, 2010, Greencastle, Ind. — Barbara Kingsolver, a 1977 graduate of DePauw University, is one of three finalists for the Library of Virginia's 13th Annual Library of Virginia Literary Awards for fiction for her latest book, The Lacuna. "The finalists were chosen by an independent panel of judges from 131 books nominated for the awards," reports the Richmond Times-Dispatch. The winners in each category will be selected from among these finalists and announced at a gala celebration on Oct. 16 at the Library of Virginia."
The Library of Virginia's annual literary awards were first given in 1998 to recognize the best books published the previous year by a Virginia author or, in the case of nonfiction, on a Virginia theme.
The other fiction finalists are Ramola D for Temporary Lives: Stories and Josh Weil for The New Valley. "The judges also selected an honorable mention in the fiction category: Basil's Dream by Christine Hale," notes the newspaper.
Read more here.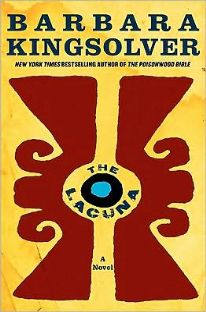 On June 9, Barbara Kingsolver was awarded the Orange Prize, the U.K.'s only annual book award for fiction written by a woman. Her thirteen books of fiction, poetry, and creative nonfiction include The Bean Trees, Animal Dreams and The Poisonwood Bible. Translated into nineteen languages, her work has won a devoted worldwide readership and many other awards, including the National Humanities Medal.
A recent report by Reuters stated that Kingsolver was to soon begin work on a new novel. Read more in this article.
In 1994, Barbara Kingsolver delivered the commencement address at DePauw, and was also awarded an honorary degree during the ceremony. A summary of her speech can be found in this previous story or listen to an MP3 of the complete address:

[Download Audio: "Barbara Kingsolver's 1994 Commencement Speech" - 10,044kb].
Back