Prof. Bob Steele '69 Shares Thoughts on Coverage of Quran Burning Threat with CNN
September 14, 2010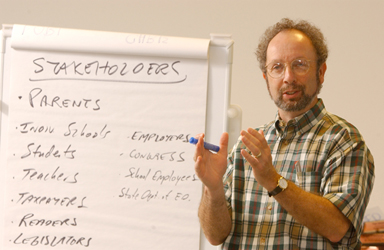 September 14, 2010, Greencastle, Ind. — "Journalism is a powerful tool with very sharp edges," Bob Steele tells CNN International. "Regrettably, the saga of the Rev. Terry Jones and his Quran-burning threat proves that many journalists and news organizations too easily abandon news judgment, professionalism and ethical standards in a zealous quest for a controversial story," adds Dr. Steele, Phyllis W. Nicholas Director of DePauw's Janet Prindle Institute for Ethics and the University's Distinguished Visiting Professor of Journalism Ethics.
The professor is one of several experts called upon by the network to share their thoughts about the recent controversy. He declares, "Journalists could not and should not have ignored Jones and his threats, no matter how inane and injurious they were. Journalists have an obligation to shine the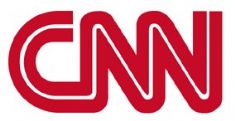 light of scrutiny on those who threaten others, and that is what Jones and his disciples were doing. They were preaching intolerance and hate with the potential for real harm. However, the coverage of this small band of publicity seekers was vastly out of proportion to the value of the news story."
Read Steele's complete comments at CNN.com in an article headlined "Lessons from the whole Quran episode."

A 1969 graduate of DePauw, Robert M. Steele is one of the nation's leading media ethicists and also serves as the Nelson Poynter Scholar for Journalism Values at the Poynter Institute in St. Petersburg, Florida.
Steele was recently named a Fellow of the Society of Professional Journalists, the highest honor SPJ bestows upon a journalist for extraordinary contributions to the profession. He and fellow honorees Ernie Pyle and Sydney Schanberg will be recognized October 5 during the 2010 SPJ Convention & National Journalism Conference in Las Vegas.
Source: CNN.com
Back