Steve Langerud Offers Résumé Advice in Chicago Tribune
September 17, 2010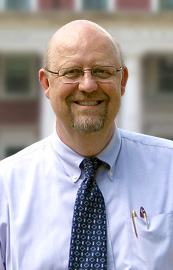 September 17, 2010, Greencastle, Ind. — When editing your résumé, "The key things to keep are examples of using your relevant skills," Steve Langerud, director of professional opportunities at DePauw University, tells Tribune Media Services. "Most job seekers forget that the résumé is a tool to propel them into a job, not simply regurgitate their past. Like dressing for the job you want not the one you have, develop a résumé for the job you want," he adds.
In the story published in the Chicago Tribune, Katy Piotrowski, author of The Career Coward's Guide to Résumés, advises, "A decent résumé will generate, on average, at least one interview for every 10 applications submitted. If your results are less than that, it's likely that your documents are doing you a disservice, and it may be time for an overhaul."
Access the complete article at the Chicago Tribune's Web site.
Langerud has been quoted in a number of articles on careers,

including one in which he offered tips that supervisors and managers can use to improve their job performance. He was cited in another article on the salaries 2010 college graduates can expect, a piece on shy employees, and a Pittsburgh Post-Gazette story on the ramifications of employees sharing information about their salaries within the workplace.
Visit DePauw's Office of Civic, Global and Professional Opportunities here.

Source: Chicago Tribune
Back