Meghan DeFreeuw '06 Featured in New Reality TV Show
September 19, 2010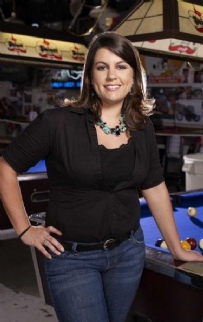 September 19, 2010, Greencastle, Ind. — "Former Fort Wayne resident Meghan DeFreeuw had a number of sensible and time-tested ideas for how she was going to use her communications degree as she prepared to graduate from DePauw University in Greencastle," reports today's Fort Wayne Journal Gazette. DeFreeuw, a 2006 DePauw graduate, is marketing and public relations manager for Strokers, "a combination biker bar, tattoo parlor and motorcycle-design-studio-and-showroom." She's also featured in a new reality series on Turner Entertainment's truTV, Ma's Roadhouse, which revolves around the complex's bar business.
"Thankfully, there's nothing like acting involved," DeFreeuw says of the show. "You just have to remember to go on with your normal life."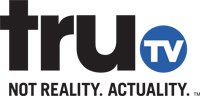 The story by Steve Penhollow tells of how DeFreeuw interned with a Dallas advertising agency while she was a student at DePauw. The firm did some work for Rick Fairless, who operates Strokers. When DeFreeuw graduated, Fairless contacted her. "He said he wasn't using the agency anymore, and he wanted me to come and do all his stuff in-house," DeFreeuw recalls.
"That was more than four years ago, and now DeFreeuw is trying to get used to yet another dogleg turn in an increasingly contorted career: She's a reality TV star," writes Penhollow.
You'll find the full feature at the Journal Gazette's Web site.
Back