Book by Matt Dellinger '97 "Fascinating and Absorbing," States Review
September 22, 2010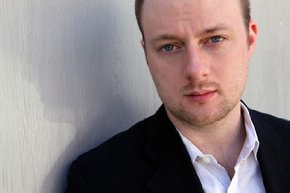 September 22, 2010, Greencastle, Ind. — "Interstate 69 has become a national Rorschach test as to attitudes about growth and environment," notes Texas' Galveston County Daily News in a review of the new book, Interstate 69: The Unfinished History of the Last Great American Highway. Mark Lardas writes, "Matt Dellinger provides a fascinating and absorbing examination of a project that reveals as much about America today as it does about building an interstate."
Dellinger is a 1997 graduate of DePauw University.
"When the proposal was first aired, it generated enough enthusiasm to launch the project. Boosters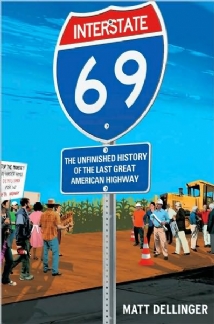 soon dubbed it the NAFTA Highway," Lardas points out. "Dellinger traces what happened next. He shows how supporters of the highway built a coalition to present the concept to Congress. He shows how political influence changed the proposed route as various senators and representatives moved the highway to favor their constituencies. The plan served as a lightning rod for both supporters and opponents. Dellinger presents the views of both groups, gleaned through extensive interviews with those involved. Dellinger shows how opponents and supporters are motivated by a combination of valid concerns and self interest. He also shows how its construction became tangled in a changing definition of the purpose of the Interstate Highway Trust Fund and new paradigms about transportation."
Read more at the newspaper's Web site.
Dellinger, an English (writing) major at DePauw, has written for the New Yorker, the Atlantic, Oxford American, Smithsonian, and the New York Times, as well as the public radio program The Takeaway. His book "is more than the story of a road,"noted the August 25 Wall Street Journal "Bookshelf" column. Learn more about Interstate 69 in this recent article.
Back