NPR Story on Displaced Census Workers Includes Comments from DePauw's "Career Coach"
September 22, 2010
September 22, 2010, Greencastle, Ind. — "Just a few months ago, more than half a million Americans were working for the census. That was a bright spot in the economy," noted a report which aired on NPR's Morning Edition today. "But as the 2010 national headcount winds down, most of those jobs have disappeared, and many former census takers are looking for work in what's still a tough labor market."
Sarah McCammon reports, "Most census workers have been let go, and offices across the country will shut their doors completely by mid-November. As workers head back out into the labor market, they're up against sluggish job growth and national unemployment rates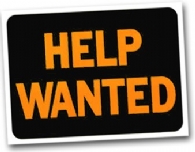 still well above 9 percent."
Her report includes comments by Steve Langerud, whom she identifies as "a career coach who works at DePauw University in Indiana." Langerud tells NPR, "I think what people are finding is that the competition is still stiff, there's still a lot of people looking for work and there aren't as many opportunities as they hoped there would be."
McCammon adds, "But Langerud says former census employees have at least one advantage — a recent work history."
Access text and audio of this morning's story, "End Of Census Sends Temps Looking For Jobs," at National Public Radio's Web site.
Steve Langerud is director of professional opportunities at DePauw. Last week he offered résumé advice in a piece which appeared in several newspapers,

including the Chicago Tribune. He was also quoted in a recent Pittsburgh Post-Gazette story on the ramifications of employees sharing information about their salaries within the workplace.
Visit DePauw's Office of Civic, Global and Professional Opportunities here.
Monday's Morning Edition featured a segment with Matt Hertenstein, associate professor of psychology at DePauw. Learn more in this article.

Back