Steve Langerud on Unusual Job Hunting Strategies
September 23, 2010
September 23, 2010, Greencastle, Ind. — "When you're trying to find a job, it can be tempting to do something out of the ordinary to set yourself apart from the crowd," begins an article on unusual job hunting strategies. Margot Carmichael Lester writes, "Steve Langerud, a career consultant and director of professional opportunities at DePauw University, had a client who wanted to become a business consultant."
Langerud explains, "He spent his days in high-end stores on Michigan Avenue in Chicago to meet business leaders. He discovered where all the consultants at his target firm drank after work and went every night until he met a VP. He developed the relationship, continued to pitch his skills, and, ultimately, was given a trial period to prove himself."
The text adds, "This atypical approach helped the candidate land an opportunity even though there were no advertised job openings."
Later in the piece, Langerud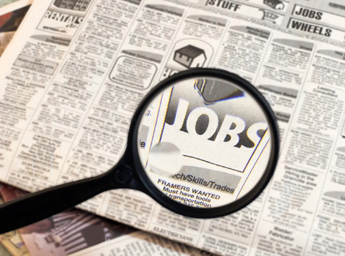 declares, "Overall, you have to have the professional chops to make a stunt work. Then it's not really a stunt but a calculated strategy. You want to do something that makes a professional point without putting you or your contact in an embarrassing or compromising position."
Access the complete article at Monster.com.
Steve Langerud is regularly quoted in stories on the job market and career development. Yesterday, he was featured in an NPR report on displaced census workers. Last week he offered résumé advice in a piece which appeared in several newspapers, including the Chicago Tribune. He was also quoted in a recent Pittsburgh Post-Gazette story on the ramifications of employees sharing information about their salaries within the workplace.
Visit DePauw's Office of Civic, Global and Professional Opportunities here.
Back