AP Story on Anonymous and Inflammatory Reader Comments Quotes Prof. Bob Steele '69
September 26, 2010
September 26, 2010, Greencastle, Ind. — An Associated Press article on newspapers that allow readers to post anonymous comments alongside stories on their Web pages includes analysis from DePauw University's Bob Steele. "It astonishes me that they allow such blatant expressions," says Dr. Steele, Phyllis W. Nicholas Director of DePauw's Janet Prindle Institute for Ethics and the University's Distinguished Visiting Professor of Journalism Ethics.
AP's Jesse Washington writes, "Internet anonymity has removed one of the strongest barriers to the type of language that can ruin reputations and end careers. Racist messages are a small percentage of the wild and woolly web, but they stick out since they are rare in person -- and they

raise a host of questions. ... The comments sections of media websites are meant to foster community discussion and keep people engaged with the site, which in turn generates revenue for an industry still struggling to make money online."
Steele, a 1969 graduate of DePauw, asks, "Even if it's legitimate to try and draw viewers to sites, is it legitimate to allow individuals who are swinging a sharp ax, and often doing so with a hood over their heads in anonymous fashion, to have this forum that can not only create harm but breed hatred?" He adds, "I recognize the value of citizen dialogue," Steele said. "But when the comments are poisonous ... you have to go back to the issue of why you would allow the dialogue."
Read the complete story, which appears in dozens of newspapers across America, at the Denver Post's site.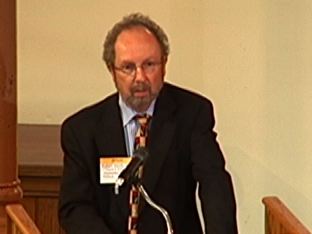 Robert M. Steele is one of the nation's leading media ethicists and also serves as the Nelson Poynter Scholar for Journalism Values at the Poynter Institute in St. Petersburg, Florida. Earlier this month he was one of several experts called upon by CNN.com to share their thoughts about the recent controversy.
Steele was recently named a Fellow of the Society of Professional Journalists, the highest honor SPJ bestows upon a journalist for extraordinary contributions to the profession. He and fellow honorees Ernie Pyle and Sydney Schanberg will be recognized October 5 during the 2010 SPJ Convention & National Journalism Conference in Las Vegas.
Source: Associated Press
Back