DePauw "Finding Creative Ways to Serve Students and Alumni"
September 27, 2010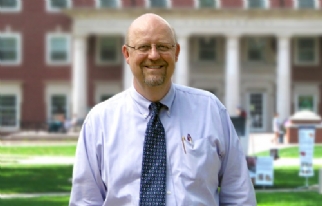 September 27, 2010, Greencastle, Ind. — "DePauw University in Greencastle, Indiana, offers workshops and individual counseling sessions to alumni, both on and off campus," states an article which examines how college career centers are seeing increased demand and that some, like DePauw, are "finding creative ways to serve students and alumni."
The piece quotes Steve Langerud, director of career development at DePauw, who notes, "This year we have been in Chicago, Indianapolis, Cincinnati and New York City, with upcoming events and counseling in St. Louis, Washington, D.C., San Francisco, Minneapolis and throughout Indiana. The service focuses on transitions and performance coaching."
Bridget Mintz Testa writes, "As with the University of Houston, alumni from DePauw can attend via phone and online services."
Read more by clicking here.
Steve Langerud is regularly quoted in stories on the job market and career development. Last week he was featured in an NPR report on displaced census workers and another piece on unusual career advice. He also offered résumé advice in another recent article which appeared in several newspapers, including the Chicago Tribune.
Visit DePauw's Office of Civic, Global and Professional Opportunities here.
Back