Mary Meeker '81 to Moderate Discussion with Juniper CEO
September 22, 2010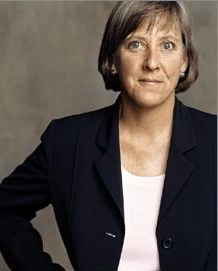 September 22, 2010, Greencastle, Ind. — Mary Meeker, managing director of Morgan Stanley and 1981 graduate of DePauw University, will moderate a discussion with Kevin Johnson, CEO of Juniper Networks, at the Churchill Club's 2010 Annual Dinner on Tuesday, September 28. Johnson will be recognized at the event as "industry leader of the year." The event will take place at the Santa Clara Marriott in California.
"Churchill Club is proud to present Kevin Johnson as its 2010 Annual Dinner speaker, in conversation with Mary Meeker," says Karen Tucker, CEO of the Churchill Club. "Johnson's fresh approach as an industry leader and his successes at Juniper -- and Meeker's expertise and reputation for spotting big-picture trends earlier than

others -- make for a compelling, 'must attend' event for technology-interested people. We look forward to the conversations that Johnson's candid perspectives and insights will ignite in the business and technology community."
Read more by clicking here.
Over the summer, Fortune magazine named Mary Meeker one of the 50 "smartest people in tech," calling her the "smartest analyst." Learn more in this recent article.
Back