Prof. Jeff McCall '76 Weighs In on Eliot Spitzer's New CNN Show
October 1, 2010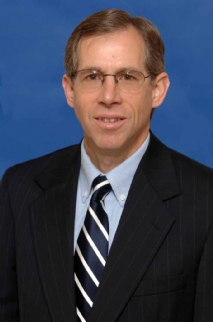 October 1, 2010, Greencastle, Ind. — "Americans are a forgiving people, and that's a good thing," Jeffrey M. McCall, professor of communications at DePauw University, tells the Christian Science Monitor. Dr. McCall is quoted in a story previewing Monday's debut of a new CNN program featuring former New York Governor Eliot Spitzer, who left office after he was linked to a prostitute. "But it does not mean that individuals such as Spitzer who have betrayed a public trust should be given a singular chance simply because of that betrayal," adds the professor.
"For his second act, disgraced New York politician Eliot Spitzer is headed to the limelight," writes Gloria Goodale. "On Monday, he starts a new job as co-host of a high-profile new talk show on CNN. The former New York governor, who resigned in the wake of
allegations that he had visited prostitutes, will appear alongside Kathleen Parker, a Pulitzer Prize-winning conservative journalist, at the helm of Parker Spitzer in the 8 p.m. news slot. The buzz has run the gamut, with some people excoriating the flagging cable network for resorting to gimmickry and titillation and with others praising Mr. Spitzer for a rare intelligence (with a few notable lapses)." (at right: Parker and Spitzer)
Access the article at the Monitor's website.
A 1976 graduate of DePauw, Jeff McCall wrote a recent op-ed on the Spitzer/CNN partnership which was published in several newspapers, including today's Atlanta Journal-Constitution. McCall is the author of Viewer Discretion Advised: Taking Control of Mass Media Influences and has been cited in articles published by more than 100 newspapers. Read his September 18 column on CBS by clicking here.
Back