Prof. Jay White to Judge The American Prize Competitions
October 6, 2010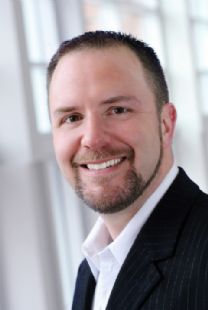 October 6, 2010, Greencastle, Ind. — Jay White, assistant professor of music at DePauw University, has joined the judging panel for upcoming competitions of The American Prize. White will help judge the American Prizes in Choral Performance and Conducting and The American Prize Friedrich and Virginia Schorr Awards in Vocal Performance.
The American Prize was founded in 2009 from the belief that much of the excellent music being made in this country goes unrecognized and unheralded, not only in our major cities, but across the country: in schools and churches, in colleges and universities, and by community and professional musicians. The American Prize is administered by Hat City Music Theater, Inc., a 501(c)3 non-profit performing arts organization based in Danbury,
Connecticut.
Read more here.
White is a Grammy Award-winning artist who received his training at the Early Music Institute of Indiana University and the School of Music at University of Maryland.
In June, a Washington Post review of a performance by the ensemble Armonia Nova, of which Professor White is a member, praised his "alternation of supple tenor and focused countertenor (shifting registers as individual pieces required)." Details can be found in this article.
Back