"Volunteerism is a Duty," Freshman Award-Winner Tells Newspaper
October 7, 2010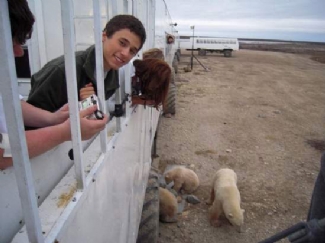 October 7, 2010, Greencastle, Ind. — "I feel like volunteerism is a duty," DePauw University freshman Sam Leist tells the Louisville Courier-Journal. The Kentucky newspaper notes, "Because of his volunteer work, Leist was honored with a Bell Award for Youth Service," which was presented yesterday.
Charlie White writes, "Living near the Louisville Zoo most of his childhood, Sam Leist developed a fascination for nature and conservation. He has worked closely with animals at the zoo, volunteering there more than 300 hours before graduating from St. Xavier High School in May." Leist also "served as president of the Louisville Zoo Youth Board, and has volunteered for Habitat for Humanity, Nazareth Home and the local chapter of the American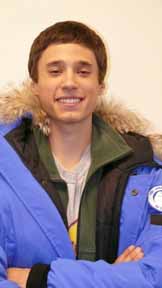 Red Cross. Perhaps his most lasting achievement at the zoo was his Eagle Scout project; he drew up plans for an 'outdoor classroom' with benches and kiosks and led fellow Scouts as they built it behind the MetaZoo education center."
John Walczak, executive director of the Louisville Zoo, calls Leist "an inspired young man," adding, "We just have had some phenomenal youth board members, and Sam is certainly one who has contributed a lot."
The text points out, "Leist also was one of 17 teens from around the world who traveled to Churchill, Canada, in October 2008 to study polar bears at a weeklong camp hosted by Polar Bears International, a nongovernmental organization dedicated to the conservation of the animal and its habitat ... Next month, he'll take a break from college to return to Canada with Polar Bears International."
Access the complete story at the newspaper's website.
Learn more about Leist's award in this recent article.
Back