"Newsless" Culture Threatens Our Democracy, Opines Prof. Kevin Howley
October 19, 2010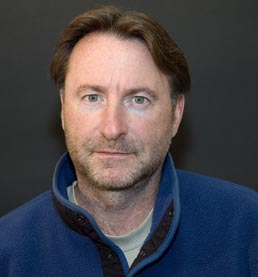 October 19, 2010, Greencastle, Ind. — In a Bloomington Alternative op-ed, Kevin Howley offers his thoughts on "one of central contradictions of the so-called information age." The associate professor of communication at DePauw University observes, "We're inundated by news and information, opinion and analysis -- some of it timely and relevant, much of it trivial and distracting. And a typical college student has an arsenal of communication tools that make news consumption (and production) easier than ever. Nevertheless, college students routinely dismiss the news as somehow unimportant or irrelevant to their daily lives. Given the sorry state of journalism these days, who can blame them?"
The professor declares, "It is a rare privilege to work with smart, articulate young people on a daily basis. And yet, these thoughtful, intelligent students are surprisingly, alarmingly in fact, uninterested in journalism. More to the point, they fail to recognize the relationship between quality journalism, on the one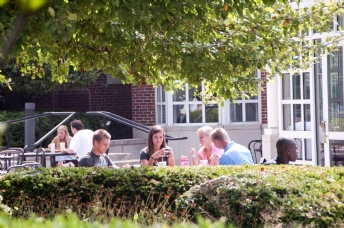 hand, and a functioning democracy on the other. It should go without saying that students are not to blame for this. This is an abject failure of our education system and a stunning indictment of contemporary journalistic culture."
Howley continues, "I strive to make clear to my students the double-sided nature of journalism. On the one hand, democratic theories of the press suggest that democratic self-governance demands high-caliber journalism. In the absence of accurate, reliable, and relevant news and information, the public is susceptible to manipulation and control of powerful interests -- private interests that are, more likely than not, incompatible with the public interest. On the other hand, journalism depends on democracy. In other words, an intelligent and engaged citizenry must support, demand in fact, a rigorous press. In light of the formidable challenges confronting us today, we must struggle to create a more incisive, accountable and relevant journalistic culture."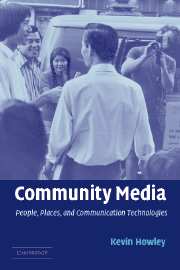 His column concludes, "To put it plainly, no amount of media literacy or technology access is likely to improve the current, woeful state of U.S. journalism. Instead, we should focus, first and foremost, on civic education. To do so would strike a blow against the apathy-inducing infotainment that masquerades as news these days. As is true of our most of our pressing social and political issues, we needn't throw money at the problem of journalism. Instead, we need to muster the political will to craft public policy, and habits of mind, that support a free, independent press."
You'll find the complete column, "The young and the newsless," here.
Kevin Howley is the editor of the textbook, Understanding Community Media and authored Community Media: People, Places, and Communication Technologies. He is among 68 scholars who contributed essays to September 11 in Popular Culture: A Guide, and he and his students worked on the recently published Censored 2011: The Top 25 Censored Stories of 2009-10.
Back