Junior's Job Hunting Tactics "Distinctly 21st Century," Notes Article
October 20, 2010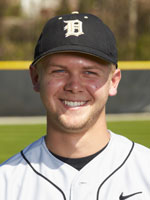 October 20, 2010, Greencastle, Ind. — "Mitchell Strobl is your average college junior at DePauw University in Greencastle, Ind., but the way he landed his new job is distinctly 21st century," begins a MarketWatch story. Available at the Wall Street Journal's website, the article details how individuals are using social media tools to link with employers.
"I came across this website [through] a link that was posted [on my Facebook wall]," says the 20-year-old Strobl, a pitcher on the Tiger baseball team.
Catherine Ngai writes, "The site lined up with his interests perfectly, and after contacting the president of HuntingLife.com, he was soon hired to become a writer and then a product reviewer for the hunting and conservation news site. Stories like Strobl's are rare, especially in a job market as tough as this one."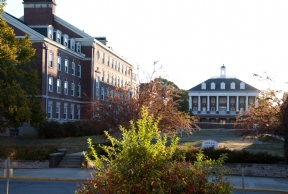 The piece notes, "A month ago, the buzz about finding work via social-media sites hit a new high. After creating YouTube Instant, a replica of real-time search engine Google Instant for searching videos on YouTube, a 19-year-old Stanford student received a job offer via Twitter -- even less than the 140-character limit -- from Chad Hurley, co-founder and chief executive of YouTube. While the success stories generate a lot of excitement, and may prompt some job seekers to rely solely on social media, career experts say that's not a smart move."
You'll find the complete text by clicking here.
Back