USA Today Calls New Book by Richard Peck '56 "Provocative and Entertaining"
October 29, 2010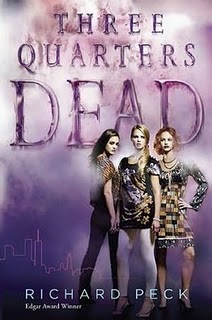 October 29, 2010, Greencastle, Ind. — "Peck, a former teacher and Newbery Medal winner (for A Year Down Yonder), is provocative and entertaining," opines USA Today of Three Quarters Dead, the new book by 1956 DePauw University graduate Richard Peck. " Bob Minzesheimer includes the title in a roundup of "Kids' books that scare up some Halloween fun."
"High school is scary enough, especially when you're an insecure loner who'd do anything to fit in, as would Richard Peck's 15-year-old narrator, Kerry Williamson, in suburban New York," Minzesheimer writes. "Then she's embraced by the three coolest and cruelest girls, 'too cool for school, but running it.' To please them, she commits a vicious Halloween prank. Then the real chills begin after a fatal car accident involving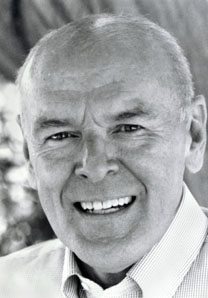 a driver on a cellphone who can't stop texting -- even after she's dead."
Access the item at the newspaper's website.
A 1956 graduate of DePauw University, Richard Peck was the first writer for young readers to receive the National Humanities Medal. He published his debut novel in 1972. Are You In The House Alone? won the 1978 Edgar Allan Poe Award. He won the Newbery Gold Medal in 2001. A Long Way From Chicago was a National Book Award finalist as was his Civil War novel, The River Between Us. All told, Peck has authored more than 30 books.
After winning the Newbery Medal, Peck told DePauw.edu that the University

[Download Audio: "Peck on DePauw" 603KB] "made a writer out of me. It warned me never to show my rough draft to anybody. That helps. I write each of my books six times because I have to, and it's the sixth version my editor sees and nothing before that. I learned that from DePauw professors."
Learn more in this recent story.
Back