Campaign 2010 "A Long, Strange Trip," Opines Prof. Kevin Howley
November 1, 2010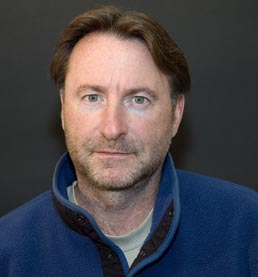 November 1, 2010, Greencastle, Ind. — "This year's campaign season has been more bizarre than usual," writes Kevin Howley, associate professor of communication at DePauw University, in the Bloomington Alternative. "From the manufactured controversy over the so-called Ground Zero mosque and Christine O'Donnell's 'I am not a witch' ad to Barack Obama's 'Yes we can, but' moment on The Daily Show, it's been a long, strange trip."
Dr. Howley's column offers "a few thoughts on the intersection of media, politics and culture on the eve of Decision 2010."
The professor declares, "For all the time and effort news workers have spent covering the Tea Party, there is little in the way of substantive reporting on the powerful players and interests that are behind a great deal of this 'populist' outrage. The independent and alternative press has been on this story for some time now. And in August, the New Yorker magazine ran a fine investigative report by Jane Mayer that exposed the role of the wealthy, and stealthy, Koch family on the Tea Party and the broader 'war against Obama.' Nevertheless, the mainstream press has all but ignored this."
Howley also opines, "The influence of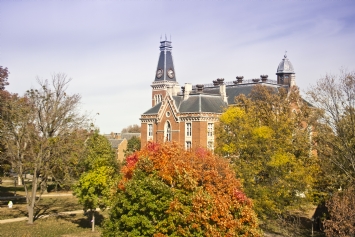 big money on the midterm election is one of the underreported stories of the year. A recent report issued by the Center for Responsive Politics suggesting that spending for this year's midterm election may exceed $4 billion hasn't received much press coverage. One reason for this may be that commercial media companies are the big winners in all of this. As an Oct. 29 AP business story noted, while the electorate may be sick of the seemingly endless stream of virulent political ads on television, 'for TV stations it's a stimulus package.'"
You'll find the full column here.
Kevin Howley is the editor of the textbook, Understanding Community Media and authored Community Media: People, Places, and Communication Technologies. He is among 68 scholars who contributed essays to September 11 in Popular Culture: A Guide, and he and his students worked on the recently published Censored 2011: The Top 25 Censored Stories of 2009-10.
Back