"Stephanie Pedretti is a frequent performer in the Chicagoland area and a founding member of the Pedretti-Knight Duo as well as the Lunae Duo," notes an article previewing the performance. "She is a flute instructor at the DePaul University Community Music Division, the Music Academy of Rockford College, and the Music Institute of Chicago. She was a winner of the Allen Keller Memorial Young Artist Competition and the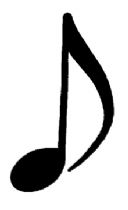 DePauw Concerto Competition and has performed as a featured soloist with the Lafayette Symphony Orchestra, the DePauw Symphony Orchestra and the Orchestra of the Talent Education Institute (Japan). She has also performed with the Chicago Philharmonia, Orchestra Sinfonico del NewOperafestival di Roma, Dearborn Symphony Orchestra, Lansing Lyric Opera and the Chautauqua Music Festival, as well as in solo and chamber music performances in the U.S., Canada, Austria, Italy and Japan. She is the recipient of a 2009 Chicago CAAP grant that supported the recording of her debut cd, Parisian Reflections, featuring music by French composers."
In addition to the Bachelor of Music Pedretti earned from DePauw, where she studied with Anne Reynolds, she holds a Master of Music from Michigan State University. She also received a Graduate Diploma in Suzuki Pedagogy at the Talent Education Institute in Matsumoto, Japan.
Read more here.