MSNBC.com Piece on 'Networking No-Nos' Quotes Steve Langerud
November 7, 2010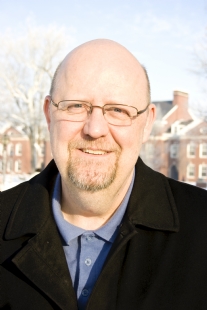 November 7, 2010, Greencastle, Ind. — "An informational interview is one of the greatest networking tools," reports MSNBC's Eve Tahmincioglu. "It helps open doors and also helps you figure out if a job, a company or an industry is right for you. The key to such an interview is to make it seem like you're not looking for a particular job, but you're just doing some exploratory research and want to sit down with a hiring manager or a contact to find out what a person in a particular position does. People sometimes want to pull a fast one, though, and that's a big no-no, said Steve Langerud, a workplace consultant and director of professional opportunities at DePauw University."
According to Langerud, "In good times this is a benign game. In times like this it is an annoying and sometimes sad conversation."
The piece adds, "Many of the ployers Langerud works with are open to informational interviews and they are open to job interviews. 'Just be honest. The bait and switch game is just annoying,' he explained."
Access the complete article, which offers "six networking no-nos," at MSNBC.com.
Steve Langerud is regularly quoted in stories on the job market and career development, including an October 11 CNBC piece and a September 27 article, which noted how his office serves both students and alumni of DePauw. On September 22 he was featured in an NPR report on displaced census workers.
Visit DePauw's Office of Civic, Global and Professional Opportunities here.
Back