Four Media Outlets Preview Saturday's 117th Monon Bell Classic
November 9, 2010
Also: Monon Bell Ticket Information; HDNet to Air Game; Pre-Order Your 2010 Monon Bell Classic DVD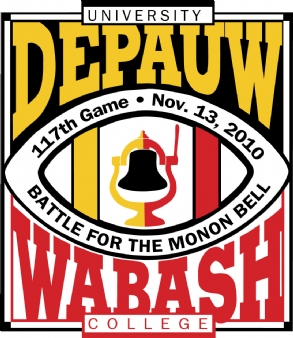 November 9, 2010, Greencastle, Ind. — "For the first time in 11 years, the Wabash football team will enter the Monon Bell Classic against DePauw coming off a loss," writes Matt Wilson in today's Crawfordsville Journal Review. "The Little Giants lost their chance to win the outright North Coast Athletic Conference title by losing at Wittenberg 34-17 Saturday, and now will have little time to regroup before facing their second undefeated teams in as many weeks."
"As painful as the loss is we'll have to move on and put it behind us if we're to have any chance on Saturday," Wabash head coach Erik Raeburn tells the newspaper.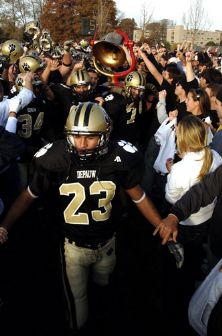 Wilson notes, "The last time Wabash lost right before the Bell game was in 1999 when the Little Giants were a member of the Heartland Collegiate Athletic Conference and lost to Hanover 28-18. Wabash then lost to DePauw 21-7 to finish the season 5-5."
The full story is available to subscribers at the newspaper's website.
The Paper of Montgomery County reports, "Wabash College's football team isn't out of the NCAA Division III playoff picture just yet ... If Wooster (5-4, 4-1 NCAC) knocks off visiting Wittenberg (9-0, 5-0 NCAC) this Saturday, all three teams (Wabash, Wittenberg and Wooster) will finish in a tie for the conference title with 5-1 records. And according to North Coast Athletic Conference Acting Executive Director Keri Alexander Luchowski, the Little Giants would earn the playoff bid on a fourth tie-breaker because they'd have the highest pre-season power ranking."
The piece later points out, "Saturday's Monon Bell game will have a little bit of a different feel to it. No. 21-ranked DePauw (9-0) remained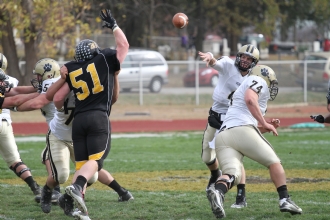 unbeaten with a 30-20 win over Southern Collegiate Athletic Conference rival Austin College this past Saturday. The Tigers captured the outright SCAC crown and automatic NCAA Division III playoff berth."
Read more here.
Today's Gary Post-Tribune states, "For the first time in history DePauw will take a 9-0 record into Saturday's Monon Bell Classic game at Wabash. The Tigers won its first undisputed Southern Collegiate Conference title in 13 years with a 30-20 victory over Austin." The same column notes the Tiger women's golf team's #2 ranking in NCAA Division III.
Also available is a story by Indianapolis Fox affiliate WXIN's Larry Hawley.
Kickoff for the 117th meeting on the football field between DePauw University and Wabash College is set for 1:07 p.m. Saturday. Some tickets are still available. The game will again be televised nationally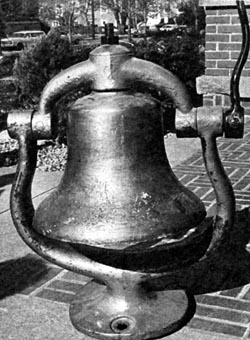 by HDNet, with commentary by Kenny Rice and Paul Maguire. Sideline reporters will be Brad Wochomurka '04 for DePauw and Matt Hudson for Wabash. Alumni, parents and friends of the two colleges will gather in cities across the nation for telecast parties on game day. Preview the student-produced spot which will run during the telecast here.
Wabash leads the all-time series 54-53-9, while DePauw leads in games played for the Monon Bell (introduced as the winner's prize in 1932) by a 37-35-6 count.
Pre-orders are now being accepted for the 2010 Monon Bell DVD. Learn more here. DVDs of 2001-09 Monon Bell Classics are still available in limited quantities. An online order form can be accessed by clicking here.
A complete roster of "Monon Memories" -- video highlights of past classics -- can be found here.
Access DePauw's Monon Bell Web page here.
Back