DePauw Team Earns Spot in National Intercollegiate Ethics Bowl
November 10, 2010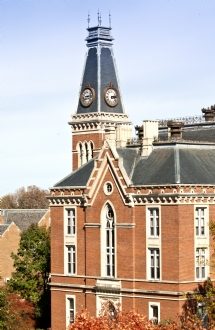 November 10, 2010, Greencastle, Ind. — A team representing DePauw University advances to the national Intercollegiate Ethics Bowl competition after placing second at last weekend's 12th Annual Central States Regional Ethics Bowl at Marian University. Taylor University finished first at the Saturday event with 153 points, with a DePauw team consisting of Hallie Moberg and Nicki Hewell (co-captains), Stephen Worden, Ethan Brauer, Alex Lopatka and Kyle Gough two points behind.
It marks the sixth time in the last seven years that a DePauw squad has qualified for the national event.
A second DePauw team finished in a tie for thirteenth place at the Marian event with 128 points. Members were Robert Steele (co-captain), Brittney Belcher, Andrew Pace, Alex Landreville, Sara Scully and Sehrish Khan Saddozai.
A total of 20 teams participated in the Central States Regional competition, representing schools from Indiana, Ohio,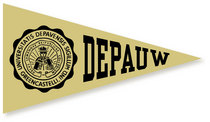 Kentucky, Michigan and West Virginia. Institutions represented at the event included Butler, Xavier, Indiana and Wright State universities, the University of Michigan, and Centre College. The top four finishers advance to the national Ethics Bowl, which takes place in March 2011.
Ethics Bowl is an event inspired by the nationally televised College Bowl. It began in 1995 as an intercollegiate competition developed by faculty at the Illinois Institute of Technology in Chicago. Marian College has sponsored a Regional Ethics Bowl since 1999.
View Saturday's results by clicking here.
Back