Steve Norris '67 Enters Connecticut HS Coaches Association Hall of Fame
November 17, 2010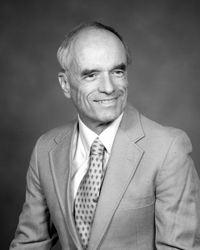 November 17, 2010, Greencastle, Ind. — Steve Norris, girl's track and cross country coach at Connecticut's Darien High School and 1967 graduate of DePauw University, is among the 2010 inductees of the Connecticut High School Coaches Association Hall of Fame. The 34th annual ceremony will take place tomorrow in Southington.
A story in the Darien Times tells of how Norris was initially hired to coach boy's track at Darien, but saw an opportunity and founded a girl's program at the school. "The boys had a cross country coach and there were a few girls interested in running, so I formed the girls team in '76."
Steven Buono writes that, as a coach, Norris "has 326 wins in cross country and 352 in outdoor track, and two, seven and 14 FCIAC [Fairfield County Interscholastic Athletic Conference] divisional titles in cross country, indoor and outdoor track respectively -- Norris has coached the Wave to two, three and eight FCIAC championships, two, three and two state class trophies and one open title in cross country. He's coached three athletes who have won a total of six national titles in track and field events."
The text points out, "Norris ran cross country and track at DePauw in Indiana where he still holds an all-time
time." The coach was previously inducted into the FCIAC Coaches Hall of Fame.
"One thing I like to look at and focus kids on, is, for a girl who spends several seasons, let's say, it's very rewarding for me to see them do their best in their final opportunities,, Norris tells the newspaper. "Final competitions, if they are at their top doing their best, then they leave the sport with a positive feeling for life. And it doesn't really matter how good they are. If they've done what they've trained to do, and finished it off, that's pleasing."
Access the article -- "Glory for 'Norry'" -- at the Times' website.
Back