Forbes & 2 Other Publications Cite DePauw's 'Career Coach'
November 18, 2010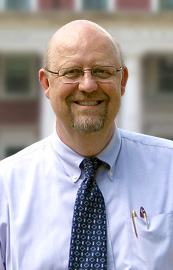 November 18, 2010, Greencastle, Ind. — What should workers do when they're surprised by critical comments about their job performance? "Share with them your hurt, surprise, anger and so on, and then ask for more information," Steve Langerud, director of professional opportunities at DePauw University, says in a syndicated article. Dawn Klingensmith writes, "Besides keeping your feelings in check, getting specific fact-based information should be your immediate goal, Langerud says."
"Drive the conversation to behaviors," Langerud declares. "Do not accept opinions, interpretations or speculations."
Read more at Wisconsin's Kenosha News.
Another feature, in More magazine, offers advice for stressed-out job seekers. "Take time to stop thinking about your search,"
Langerud tells that publication. "Design a project unrelated to your profession or the search, and do it to completion. It doesn't have to be complicated or important, just different and doable."
Langerud is also cited in a piece by Jenna Goudreau and Vicki Salemi of Forbes. They report, "With the unemployment rate at 9.6% in October and a workforce still stunned by layoffs and increased workloads, employees across the country have been forced to redefine the meaning of security in today's market. 'Job stability today is not related to maintaining the same employer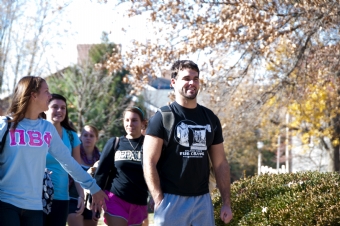 or even the same industry,' says career consultant Steve Langerud. Instead, workers must now create their own stability by building a strong set of transferable skills and thinking two steps ahead."
You'll find that article at Forbes.com.
Steve Langerud is regularly quoted in stories on the job market and career development, including an MSNBC.com look at "networking no-nos" and an October 11 CNBC piece. On September 22 he was featured in an NPR report on displaced census workers.
Visit DePauw's Office of Civic, Global and Professional Opportunities here.
Back