Hometown Library of Prof. Greg Schwipps '95 Benefits from His Indiana Authors Award
November 19, 2010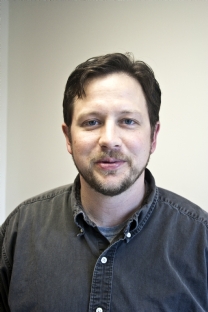 November 19, 2010, Greencastle, Ind. — Greg Schwipps, Richard W. Peck Professor of Creative Writing and associate professor of English at DePauw and recipient of the 2010 Eugene and Marilyn Glick Indiana Authors Award for "Emerging Author," is presenting a $2,500 grant to his hometown library. For winning the Indiana Authors Award, each of the winners may earmark a grant to a library. Schwipps, who grew up in Milan, Indiana, has designated the Milan Branch of the Osgood Public Library.
"We congratulate Greg on winning this award and we are extremely appreciative that this talented young man has honored his home town library," said Patty Asche, interim director of the Osgood Public Library. "We will certainly put this award to good use in our recently opened library."

Adds Professor Schwipps, a 1995 graduate of DePauw, "I am truly honored to have won the Emerging Writer category of the Glick Indiana Authors Award. I hope my book pays tribute, in some small way, to our great state, as it takes place in southern Indiana and was written on Indiana soil by a lifetime Hoosier."
National Author Winner Scott Russell Sanders named the Monroe County Public Library in Bloomington, Ind., and Regional Author Winner Ray Boomhower named the Mishawaka-Penn-Harris Public Library in Mishawaka, Ind., as grant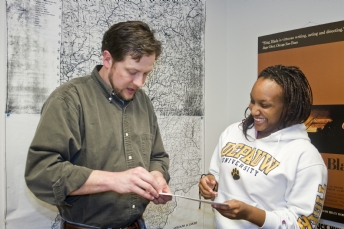 recipients. All three authors shared sentiments of fond memories of their childhood libraries and the role they played and continue to play in mentoring and developing young readers.
Schwipps was honored for his book What This River Keeps. In its second year, the award recognizes the contributions of Indiana authors to the literary landscape in Indiana and across the nation. The Award is a program of the Indianapolis-Marion County Public Library Foundation, and is funded by the generosity of the Glick Fund, a fund of Central Indiana Community Foundation.
Learn more in this previous story.
Back