Law Banning Sales of Violent Video Games to Minors Should Stick, Argues Prof. Jeff McCall '76
November 22, 2010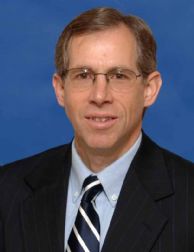 November 22, 2010, Greencastle, Ind. — "The Supreme Court can and should allow California and other states to restrict sales of adult video games to kids," argues Jeffrey M. McCall, professor of communication at DePauw University. In an Indianapolis Star op-ed, Dr. McCall examines a case before the U.S. Supreme Court in which the entertainment industry is challenging California's five year old law which penalizes merchants who sell violent video games to minors.
"Common sense tells us that when children play video games in which the main theme is gross violence their worldview is altered," writes McCall. "To suggest otherwise would be to assert that mediated messages have no meaning."
He adds, "The games in question feature graphic portrayals of violence, carried out by the video game players. Police officers are shot. Women are decapitated. Shooting victims have gasoline poured on them and are set ablaze. The shooters urinate on their
victims. The content is considered mature, even by the producers and distributors. That's why the industry itself has instituted a label warning system and has voluntary restrictions against sales to children. Those restrictions don't work, however, because merchants sell this stuff to kids anyway. 'Secret shopper' research by the Parents Television Council finds that retailers sell these games to kids more than a third of the time."
Video game makers argue that the California law violates their First Amendment right to free speech. "Don't be fooled, however; these media producers have no real interest in First Amendment philosophy," counters the professor. "They only want to make as much money as possible, even at the expense of our kids' emotional development."
According to McCall, "The First Amendment suffers no harm because the material in question can still be created and distributed. Adults maintain full access. Children can even have access to such games if their parents choose to mess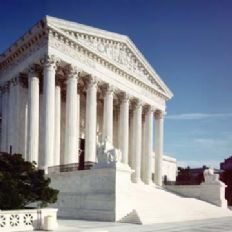 up the kids in that manner. The robust policy debates on which democracy depends are not hindered by California limiting some kids from violent video games. The only sacrifice for the entertainment industry is a slight financial cost, not a sacrifice in expression. The industry does not deserve a 'right' to benefit financially from marketing morally vacuous and violent garbage to kids."
You'll find the complete column at College News.org.
A 1976 graduate of DePauw, Jeff McCall is the author of Viewer Discretion Advised: Taking Control of Mass Media Influences and has been cited in articles published by more than 100 newspapers. Earlier this month, he was quoted in a Congressional Quarterly article on the effectiveness of the presidential weekly address.
Source: Indianapolis Star
Back