Variety Quotes Prof. Bob Steele '69
November 29, 2010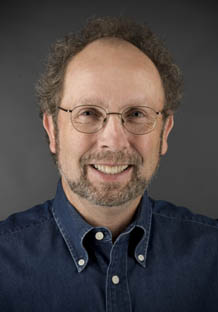 November 29, 2010, Greencastle, Ind. — "Journalists who double as awards judges must walk a careful line, says Bob Steele, director of the Janet Prindle Institute for Ethics at DePauw University and an ethicist with the Poynter Institute, a journalism school and think tank in St. Petersburg, Fla.," notes a Variety story. The article how members of the Hollywood Foreign Press Association, who select Golden Globe nominees and winners every year, must "balance their national pride with their responsibility as judges."
Joshua L. Weinstein writes, "Steele says he is not familiar with the intricacies of Golden Globe voting, but that as journalists, members of the HFPA have to maintain their independence."
"I intentionally do not use the word 'objectivity,' because I think that's a red herring," Dr. Steele tells the publication. "What we're talking about is independence -- the principle that journalists, even if they have opinions, and journalists do have opinions, are still able to be fair, distant observers

and bring a professional, independent reporting eye to what they're covering."
Access the article at Variety.com.
Robert M. Steele, Phyllis W. Nicholas Director of DePauw's Janet Prindle Institute for Ethics and the University's Distinguished Visiting Professor of Journalism Ethics, is a 1969 graduate of DePauw. He recently discussed the suspension of MSNBC anchor Keith Olbermann with the New York Times and Associated Press.
Source: Variety
Back