Music of Michael Daugherty to be Featured in December 2 Concert
November 26, 2010
November 26, 2010, Greencastle, Ind. — Composer Michael Daughtery will be on hand as the DePauw University School of Music's resident ensemble, The Percussion Plus Project, presents a program of his music next Thursday, December 2. "Icons of Pop Culture: The Music of Michael Daugherty" will begin at 7:30 p.m. in the Green Center for the Performing Arts' Kresge Auditorium. The concert, which is free and open to the public, promises to be a special and unique performance, enhancing the listener's experience with lighting and visual effects.
Daugherty first drew international attention when the Baltimore Symphony Orchestra, conducted by David Zinman, performed his Metropolis Symphony at Carnegie Hall in 1994. Since that time, Daugherty's music has entered the orchestral, band and chamber music repertoire and made him, according to the League of American Orchestras, one of the ten most-performed living American composers.

The inspiration for much of his music comes from icons of the American pop culture. It is in part this fascination with the vernacular that sets Daugherty's music apart.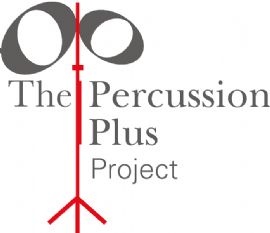 He acknowledges his debt to pop culture, saying, "For me icons serve as a way to have an emotional reason to compose a new work. I get ideas for my compositions by browsing through second bookstores, antique shops, and small towns that I find driving on the back roads of America. The icon can be an old postcard, magazine, photograph, knick-knack, matchbook, piece of furniture or road map."
Those interested in learning more about Daugherty's approach to writing can meet the artist during an extended intermission at Thursday night's performance; an informal question-and-answer session will be held in room 1118 of the Green Center.

The Percussion Plus Project selected a number of Daugherty's popular pieces for Thursday night's event: Shaken Not Stirred (1995), Lounge Lizards (1994), Used Car Salesman (2000), Walk the Walk (2005), and Lex (1989). To learn more about the composer and his music, click here.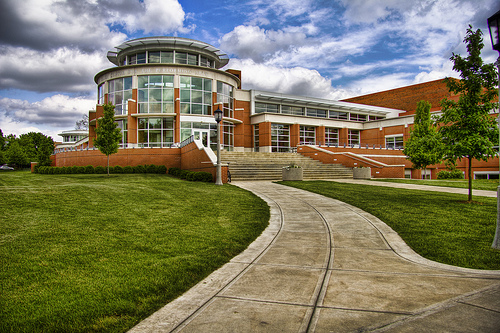 Guest artists featured on the program are Martha Mooke, electric viola; Scotty Stepp, baritone saxophone; May Phang, piano; Winston Choi, piano; and Bill Hamm, electric bass; artistic direction is given by Amy Lynn Barber, founder of The Percussion Plus Project and faculty member at DePauw University.

Founded in 1884, the DePauw University School of Music is one of the oldest in the nation and has an established tradition of educating leaders in virtually every facet of music, including performers, educators, composers and administrators. Learn more here.
Back