Former VP Dan Quayle '69 Appears on History Channel Tonight
December 1, 2010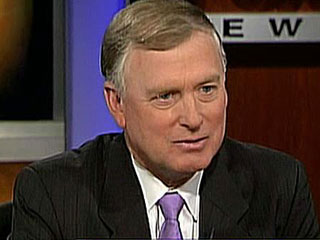 December 1, 2010, Greencastle, Ind. — A Washington Post article featuring tonight's television highlights notes, "History Channel investigates the 'nuclear football,' also known as a briefcase with top secret information about nuclear launch codes, on two-hour special The President's Book of Secrets (at 9), and talks to Washington insiders including former CIA director Michael Hayden, former Department of Homeland Security secretary Michael Chertoff and former vice president Dan Quayle."
A 1969 graduate of DePauw University, Dan Quayle served as a U.S. Congressman and Senator before being tapped as George H.W. Bush's running mate in 1988.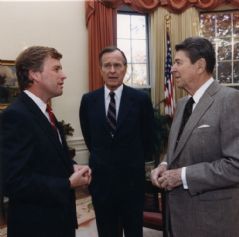 Since serving as America's 44th Vice President, Quayle is chairman of Cerberus Global Investments.
A member of DePauw's Athletic Hall of Fame, Quayle captained the Tiger golf team. On October 26, 1990, the vice president was awarded his alma mater's McNaughton Medal for Public Service. On May 22, 1982, as a United States Senator, Quayle provided the commencement address at DePauw.
Learn more about Dan Quayle in this previous story.
Back