Marcia Sloan Latta Appointed VP for Advancement
December 10, 2010
December 10, 2010, Greencastle, Ind. — Marcia Sloan Latta, vice president for the Bowling Green State University Foundation, Inc. and senior associate vice president for advancement at BGSU, is DePauw University's new vice president for advancement. Latta has worked in the advancement field for more than 25 years and has held positions in alumni affairs, public relations, development and community relations. Her appointment, announced today by DePauw President Brian W. Casey, is effective January 20, 2011.

Latta will take over for Christopher Wells, who has served as interim vice president for development and alumni relations since March 1. Wells continues in his role as vice president for communications and strategic initiatives. DePauw's development and alumni relations division will now be known as advancement.

"This has been a lengthy and deliberate search because it is imperative that our chief advancement officer be someone who is experienced and accomplished, but also understands the special qualities of DePauw," says Dr. Casey. "Marcia's professional record is exemplary, to be certain. Just as importantly, she exudes a great love for this institution, its people, and its great traditions. Our more than 37,000 alumni around the world are going to love her,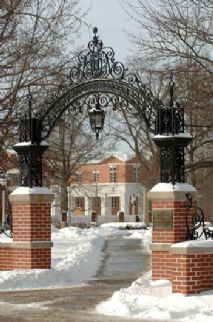 and I'm looking forward to traveling with Marcia and introducing her to our graduates."

"I am honored to be part of this great institution and I'm looking very forward to being part of the DePauw family," states Latta. "DePauw has an excellent academic reputation, and throughout the interview process I was struck by the deep commitment that the DePauw alumni and board members have for their alma mater. To lead the advancement team as we prepare for the celebration of the University's 175th anniversary in 2012 is certainly exciting."

At Bowling Green, where she has led both the alumni and development efforts since 2006, Latta has managed a staff of 40, providing leadership for strategic programming for alumni, development, and advancement services. She directed the successful campaign, "Building Dreams: The Centennial Campaign for BGSU," which exceeded its $120 million goal by $26.5 million and is the largest fundraising effort in northwest Ohio history. During her tenure, Latta has been responsible for leading a team that more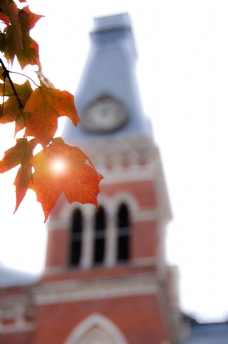 than tripled the amount raised annually.

Deeply committed to international philanthropy as well as mentoring others in the advancement field, Latta was named the Northwest Ohio Association of Fundraising Professionals' (AFP) 2009 Outstanding Fundraising Executive. She has received numerous additional honors including three national Circle of Excellence Awards from the Council for the Advancement and Support of Education (CASE), several regional awards, and was recognized as one of Northwest Ohio's Top 20 Leaders Under the Age of 40 in 1999.

In 2002 Latta presented in Moscow, Russia, at the International Relations Exchange Board's (IREX) conference for university presidents from the former Soviet bloc countries. She recently presented at an IREX conference in Istanbul, Turkey, to representatives from 20 nations. She is a faculty chair for CASE, and a frequent presenter for AFP, the Association of Governing Boards (AGB), and for many non-profit boards. She currently serves on the boards of the F&M State Bank, IREX, and Sauder Historic Village.


Latta received her B.A. and M.A. degrees from Bowling Green, and her Doctor of Education degree in leadership and policy studies at Bowling Green will be conferred his month. She received her Certified Fund Raising Executive designation in 1996, and completed the Harvard Graduate School of Education Institute for Management and Leadership in Education Certificate Program in 2006.

Following college graduation, Latta began her career as a congressional aide and then did volunteer work in Costa Rica before beginning her work in the field of advancement. In addition to her academic experience she has worked in hospital philanthropy, and served as the founding president of the Bowling Green Community Foundation. She is married and has two daughters.
Founded in 1837, DePauw is a private, selective, coeducational, residential, undergraduate College of Liberal Arts and School of Music with an enrollment of 2,396.
Back