Mark Emkes '75 Tapped as Tennessee's New Commissioner of Finance and Administration
December 13, 2010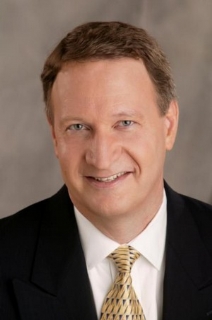 December 13, 2010, Greencastle, Ind. — Tennessee Governor-elect Bill Haslam has appointed Mark Emkes, a 1975 graduate of DePauw University, to serve as commissioner of finance and administration. Emkes willl assume the post on January 15, when the new governor takes office.
"The commissioner heads the Department of Finance and Administration and functions as state government's chief operating officer, in charge of budgeting, finance, centralized accounting and other activities that span the entire government," notes a story in the Memphis Commercial-Appeal.
"Emkes, 57, stepped down Feb. 28 as chairman, CEO and president of Bridgestone Americas Inc., the U.S. subsidiary of Japan-based Bridgestone Corp., the world's largest tire and rubber company," reports Richard Locker. "Emkes spent his entire career with the company. After graduating with an economics degree from DePauw University in 1975 and a master's in international management from Thunderbird School of Global Management in Arizona in 1976, he joined the former Firestone Tire & Rubber Co. as a college trainee first assigned to change tires in a company-owned store in Texas. He spent much of his career with the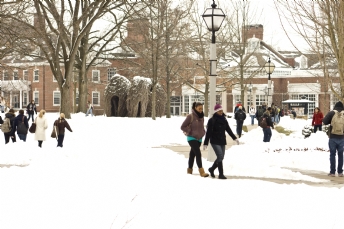 company oversees, with assignments in the United Arab Emirates, Spain, Mexico and Brazil before moving to Nashville in 2000."
Haslam says he's turned to Emkes "because we have some difficult challenges -- and opportunities -- ahead with the state budget." He adds, "Mark has incredible experience all over the world but more importantly, he is someone who has run a large and complex organization."
Emkes states, "I have great respect for Governor-elect Haslam's values and integrity, and I'm honored that he would ask me to serve with him. I've always admired people who serve others."
You'll find the complete story at the newspaper's website.
Meanwhile, the Associated Press reports, "Mark Emkes, the former president and CEO of Nashville-based tiremaker Bridgestone Americas, says he will bring an international business perspective to state government as Republican Gov.-elect Bill Haslam's newly named finance commissioner." It adds, "The Seymour, Ind., native said he got his first taste of travel as a member of the DePauw University basketball team. 'Because of that travel I said,
'Wouldn't it be great if I could get a job, make a little money, and see the world,' ' he said. He was recruited by what was then the Firestone Tire & Rubber Co. in 1976, and ended up spending 21 of his 33 years with the company overseas."
Access the AP's interview here.
In October 2009, Mark Emkes received DePauw's Distinguished Alumni Achievement Award for Management and Entrepreneurship. He's served on his alma mater's Board of Visitors.
Back