Mark Filippell '75 Authors Mergers and Acquisitions Playbook: Lessons from the Middle-Market Trenches
December 18, 2010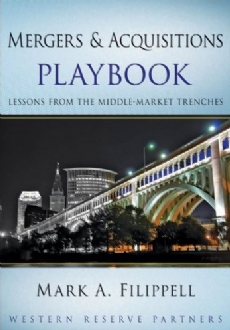 December 18, 2010, Greencastle, Ind. — Mark A. Filippell, managing director of Western Reserve Partners LLC, is the author of Mergers and Acquisitions Playbook: Lessons from the Middle-Market Trenches. The book "introduces a street-smart approach to the mergers and acquisitions (M&A) process," notes a synopsis from the publisher, Wiley. "It's straightforward, it's savvy, and it's designed to prepare you to understand and manage the sale of your business with an investment banker's know-how."
The summary adds, "Drawing from his nearly three decades of experience, during which he completed over 125 merger and acquisition transactions, author and successful investment banker Mark Filippell uses his wealth of real-world experience and true case studies to reveal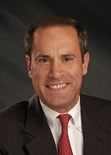 the nuts and bolts of valuing your company, marketing it, negotiating the deal points, and closing the transaction -- all with an insider's perspective."
A Rector Scholar, Mark Filippell was an economics major at DePauw. Prior to co-founding Western Reserve Partners he was the manager of the mergers & acquisitions department at KeyBanc Capital Markets and McDonald Investments.
Learn more, and order the book, at Amazon.com.
Back