Social Networking Sites "Ingrained in Our Society," Finds Pollster Scott Rasmussen '86
December 16, 2010
December 16, 2010, Greencastle, Ind. — Social networking Internet sites such as Facebook, MySpace, and Twitter, "have become ingrained in our society," says Scott Rasmussen, founder and president of Rasmussen Reports and 1986 graduate of DePauw University. "They are a fundamental way in the way young adults communicate with each other, and in many ways, they replace traditional methods of communication that earlier generations relied upon."
Phoenix, Arizona Fox affiliate KSAZ reports, "A new Rasmussen Reports poll shows that half of Americans belong to one or more social networking sites, and 34 percent call social networking 'helpful' to our society -- while 39 percent call it 'harmful' ... The Rasmussen poll shows that 86 percent use social networking for personal reasons, and only 12 percent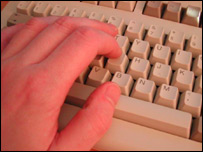 for business."
"For people in their 20s and 30s, there aren't a whole lot of people not taking part," Rasmussen states.
Read more at the television station's website.
The co-author of the recently released book, Mad as Hell: How the Tea Party Movement is Fundamentally Remaking Our Two-Party System, Rasmussen co-founded ESPN with his father, Bill Rasmussen '54. Learn more him in this recent article.
Back