Bill Protecting Citizens from Loud TV Ads is 'Absurd,' Opines Prof. Jeff McCall '76
December 27, 2010
December 27, 2010, Greencastle, Ind. — "Congress has had a difficult year trying to deal with pressing national issues such as the economy, the national debt, nuclear arms treaties and war in Afghanistan," writes Jeff McCall in today's Indianapolis Star. "The public's regard for Congress has hit historic lows, with Gallup polls showing that 83 percent of respondents now disapprove of Congress' performance. But in a rare display of forceful, bipartisan action, Congress has now passed, and President Obama has signed, legislation that will protect all citizens from -- loud commercials on television."
In an op-ed column, Dr. McCall, professor of communication at DePauw University, examines "the Commercial Advertisement Loudness Mitigation Act, or CALM Act. Under the new law, the Federal Communications Commission must draw up and enforce rules that prevent television broadcasters from airing commercials at a volume that is louder than the surrounding program content. Congress was so excited about this legislation that it passed the Senate by unanimous consent and the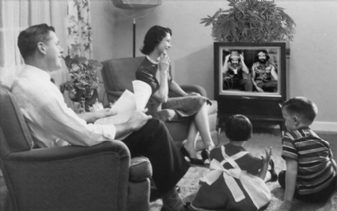 House by voice vote, so not a single elected official is on record as being in opposition. This legislation amounted to voting for apple pie and the American way. Everybody can get on board to beat up those big corporate media conglomerates who burden us with annoying commercials."
The professor states, "It is true that the FCC receives many complaints about loud commercials; but in most cases the viewers are simply annoyed by the commercials generally, or the commercial comes on after a program segment with a lower volume. There is no upside for advertisers or broadcasters to blare loud commercials intentionally at unsuspecting viewers. Research by Harris Corporation indicates that viewers hit the mute or change channels when ads come on that seem too loud. Sixty-one percent say loud commercials leave them with negative perceptions of the product. Further, virtually all broadcast outlets already have in place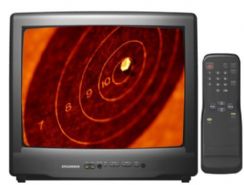 audio compressing equipment that adjusts for variances in loudness."
McCall, author of Viewer Discretion Advised: Taking Control of Mass Media Influences, calls CALM "a solution in search of a real problem. The FCC has been totally ineffective in controlling indecency in broadcast content, and it hasn't even tried to address the gross violence that pervades television. Advertisers bombard kids with messages for junk food, the Justice Department has done nothing to pursue obscenity peddlers, and the video game industry is fighting in the courts to be able to sell adult video games to kids, yet Congress spends time protecting citizens from the occasional, noisy used car commercial. Here's betting that loud commercial complaints to the FCC will not cease once the new rules are in place." McCall is also of the belief that the new act would not withstand a legal challenge.
The column also asks, "why stop with commercials? Maybe we need congressional action to limit the volume of sportscaster Joe Buck when Drew Brees throws a
game-winning touchdown pass. Things get loud every time Bill O'Reilly interviews Barney Frank. Will we need to fine PBS when it broadcasts an orchestra playing Stravinsky's Firebird Suite, a piece known for its dynamic range?"
Access the complete essay, "Absurdity hits top volume," at College News.org.
A 1976 graduate of DePauw, Jeffrey M. McCall has been cited in articles published by more than 100 newspapers. On December 20 he was quoted in a widely distributed Dow Jones Newswires story on the future of American Idol. Earlier this month he was cited in a story on Rachael Ray in Britain's Observer.
Back