Article in UK's Guardian on Oprah Winfrey Cites Prof. Jeff McCall '76
December 28, 2010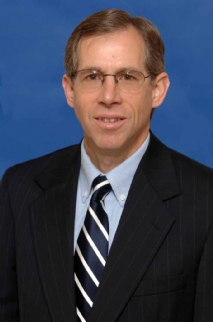 December 28, 2010, Greencastle, Ind. — A story in the UK's Guardian, which quotes a DePauw University professor, begins, "For 24 years and nearly 5,000 shows it has been a gigantic part of America's TV landscape. Watching The Oprah Winfrey Show has been a ritual for millions of Americans akin to going to church, involving many of the same ideas of paying homage and taking instruction on how to lead their lives."
Paul Harris' article examines Winfrey, "one of America's most prominent cultural figures," and her decision to end her program in the new year and launch a new network. "Oprah is far more than a TV star," he writes, noting that "the real impact of Oprah stretches far beyond the mundane operations of her business. It lies in the power of her brand and the loyalty of her followers ... They are attracted in their droves by her powers of empathy and her ability to be open about her own foibles and problems."
Harris continues, "Coupled with that is her wide geographic appeal of broadcasting from the heartland but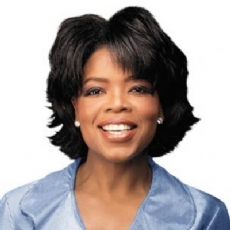 hailing from the South. To many Americans she is easy to relate to. 'She grew up in the South and broadcasts from the Midwest, which would speak to a lot of potential viewers,' said Professor Jeff McCall, a communications expert at DePauw University, Indiana. 'She wasn't a burned-out star or a beauty model looking for a platform to draw attention to herself, but a person who had seen the ups and downs of real life.'"
You'll find the complete article at the British newspaper's website.
Jeffrey M. McCall is a 1976 graduate of DePauw and author of Viewer Discretion Advised: Taking Control of Mass Media Influences. Yesterday, the Indianapolis Star published the professor's op-ed on
legislation that is designed to protect TV viewers from loud commercials. On December 20 Dr. McCall was quoted in a widely distributed Dow Jones Newswires story on the future of American Idol. Earlier this month he was cited in a story on Rachael Ray in Britain's Observer. Frequently called upon by major media outlets to discuss media matters, McCall has been cited in articles published by more than 100 newspapers and has appeared nine times on Fox News Channel's O'Reilly Factor.
Source: Guardian (UK)
Back