Philadelphia Daily News Quotes DePauw's 'Career Coach'
December 28, 2010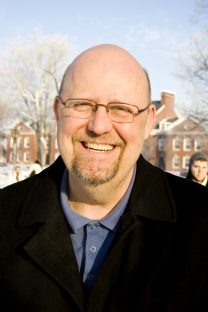 December 28, 2010, Greencastle, Ind. — "What people are actually experiencing is, 'If I hang tight, I'm going to lose my job.' There's a sense of, 'I need to be doing something different,' " Steve Langerud, director of professional opportunities at DePauw University, tells the Philadelphia Daily News. "The grass is always greener."
Langerud is quoted in a column by Jenice Armstrong which examines whether employees should be considering a job change in uncertain economic times.
Access the piece, which is published in today's paper, at the Daily News' website.
Steve Langerud is regularly quoted in articles on the job market and career development. Recent pieces have included an article which appeared on MSN.com on "no-no's" for job seekers, a Chicago Tribune story on "creative résumés" and a December 1 Monster.com piece.
Visit DePauw's Office of Civic, Global and Professional Opportunities here.
Source: Philadelphia Daily News
Back