Barbara Kingsolver '77 Cited in Column Offering 'Eco-Friendly New Year's Resolutions'
January 3, 2011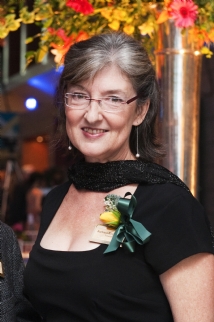 January 3, 2011, Greencastle, Ind. — A newspaper article offering "10 eco-friendly New Year's resolutions" advises readers to "Join a community supported agriculture program to have fresh, local produce delivered to you each week. Read Barbara Kingsolver's book Animal, Vegetable, Miracle, for a year's worth of inspiration."
Allecia Vermillion reports, "Eating 100 percent local food isn't always realistic. But a commitment to buying produce exclusively from locals or farmers markets can go a long way in reducing carbon dioxide emitted in transporting your produce."
You'll find the column at the website of Oklahoma's Shawnee News-Star.
A 1977 graduate of DePauw University, Barbara Kingsolver is the author of
bestsellers such as The Poisonwood Bible, Animal Dreams and The Bean Trees. She also contributed to the new collection, Moral Ground: Ethical Action for a Planet in Peril.
On June 9, 2010, she was awarded the Orange Prize, the U.K.'s only annual book award for fiction written by a woman for her latest novel, The Lacuna. That title also received the Library of Virginia's 13th Annual Library of Virginia Literary Award for fiction in October.
Learn more in this recent story.
Back