Shannon Forsell '88 Featured on Cover of NUVO
January 5, 2011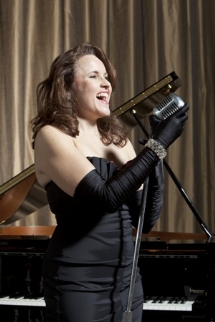 January 5, 2011, Greencastle, Ind. — "The Cabaret at the Columbia Club is one unforgettable room," notes NUVO's cover story on Shannon Forsell, the 1988 DePauw University who is artistic director of the Cabaret. "How the Cabaret came to take up public residence at this once private preserve is one of the Indianapolis arts scene's great success stories."
David Hoppe writes that the performing arts organization nearly folded two years ago, when debt and the nation's economic malaise threatened the future of what had been known as American Cabaret Theatre. "That it was able to turn the situation around and successfully reinvent itself in so short a time shows what can happen when a singular, highly focused idea is given a chance to find its niche. In the case of the Cabaret, that idea found expression through Shannon Forsell."
The story -- headlined "Shannon Forsell: Reinventing Cabaret" -- also previews Forsell's new compact disc of Hoagy Carmichael songs, The Nearness of You. An Indiana native, Carmichael played piano at the Columbia Club in 1929, but was fired. "He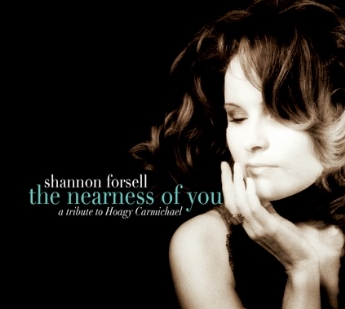 was too jazzy, too peppy," Forsell says. The piano Carmichael used is still in place and has been restored.
The Nearness of You was arranged and produced by Rob Dixon. "This was one of the most fun projects I've ever done," Forsell tells NUVO. "It was with amazing people, whose focus was the music. Everybody was digging in and wanting it to be the best it could be. I felt like I really had to up my game."
Read the complete article at the weekly newspaper's website.
Shannon (Gath) Forsell was also featured on the cover of last month's Indianapolis Woman magazine. Also available is this previous story.
Back