Federal Funding for Public TV & Radio Needed, Opines Prof. Kevin Howley
January 10, 2011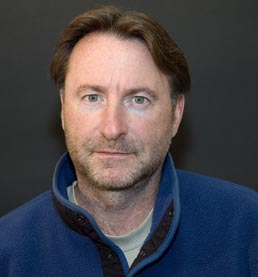 January 10, 2011, Greencastle, Ind. — "To my mind, public radio and television haven't realized their potential. But there's no good reason to cut federal support of these vital institutions," writes Kevin Howley, associate professor of communication at DePauw University, in a Bloomington Alternative column. "If anything, we need to increase federal funding for public media and do so in a fashion that insulates public broadcasters from the machinations of political opportunists in either party."
The professor's column also notes President Obama's signing of the Local Community Radio Act. Read the full text by clicking here.
Dr. Howley is the editor of the textbook, Understanding Community Media and authored Community Media: People, Places, and Communication Technologies.
Back