Steve Langerud Applauds New Jobs Website in Christian Science Monitor
January 12, 2011
January 12, 2011, Greencastle, Ind. — A new, online listing of nonprofit jobs being launched by Monster.com founder Bill Warren and a group of companies "is attracting kudos from those who study the industry," reports the Christian Science Monitor. Today's story by Gloria Goodale and Daniel B. Wood includes analysis from "Steve Langerud, director of professional opportunities at DePauw University in Indiana and a workplace consultant who has worked with over 15,000 people on organizational and career issues."
"If Warren and his company get some traction then it will transform the market for job seekers and employers," Langerud tells the publication. "It will add nuance to the advertised job market, engage employers who simply did not participate, and, best of all, provide some tangible hope to job seekers who don't see themselves in other products."
The new listing system, called .jobs, "aims to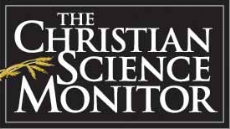 eliminate the middlemen for job seekers and the high cost of job postings for companies," write Goodale and Wood.
You'll find the complete text at the Monitor's website.
Steve Langerud was quoted in two other pieces this week as well as a recent article in the Philadelphia Daily News.
Visit DePauw's Office of Civic, Global and Professional Opportunities here.
Source: Christian Science Monitor
Back