National League President Ford Frick '15 Receives Slocum Award
February 5, 1949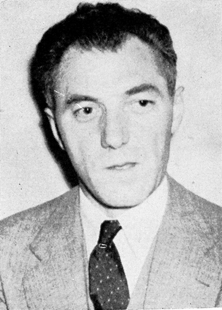 February 5, 1949, Greencastle, Ind. — Ford C. Frick, president of the National League and 1915 graduate of DePauw University, was tonight awarded the William J. Slocum Memorial Award. Frick was honored at the annual dinner of the New York Baseball Writers at the Waldorf Astoria Hotel tonight. It's the first time the award has been given to a major league baseball president.
Before becoming president of the National League in 1934, Frick was a baseball writer and radio broadcaster.
He is serving as general chairman of the New York Heart Association's 1949 fundraising campaign, which began February 14. Frick is also a member of DePauw's Board of Trustees.
Back