William Ong '28 Named Assistant to President of American Steel & Wire
January 27, 1949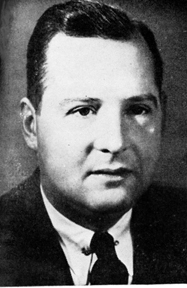 January 27, 1949, Greencastle, Ind. — William I. Ong, a 1928 graduate of DePauw University, was today appointed assistant to the president of American Steel & Wire Company, a subsidiary of United States Steel.
Ong has directed the company's public relations department since its organization in May 1937, as well as the Ohio-Michigan district public relations activity of other U.S. Steel affiliates. Prior to 1937, Ong was associated with Dow Jones & Company, publishers of the Wall Street Journal.
A Rector Scholar, Ong is active in civic affairs. He serves as campaign chairman of the Cleveland Community Chest, and chairs the Mayor's Advisory Committee for the Public Hall and Stadium as well as the City Committee on Cooperative Employment Practices. He is also vice president and director of the Cleveland Convention and Visitors' Bureau, vice president and trustee of the Cleveland Museum of Natural History, and serves as a director of the Cleveland Better Business Bureau.
Back