Dave Wann '71 Authors The New Normal: An Agenda for Responsible Living
January 20, 2011
January 20, 2011, Greencastle, Ind. — The New Normal: An Agenda for Responsible Living, a new book by David Wann, a 1971 graduate of DePauw University, provides "powerful, grounded reading for the challenges of 21st-century living," according to Kirkus Review. "The author offers a detailed 33-point 'new normal agenda' built on convincing statistical and anecdotal information."
In his previous book, Simple Prosperity, "Dave Wann showed readers how to have an abundant, sustainable life," according to the publisher, St. Martin's Griffin. "In The New Normal, he challenges us to do some heavy lifting and transform our non-sustainable culture by transforming ourselves. For Wann, our current 'old normal' lifestyle -- buying water in disposable bottles, allowing the government to ignore global warming -- will not preserve the planet. To nurture our world, he challenges us to rethink our lives, stand up for a healthy planet and move towards a 'new normal' lifestyle ... The New Normal is Dave Wann's way forward, a blueprint for a better life that preserves our world."
According to Library Journal, "Wann pulls from the disciplines of biology, anthropology, history,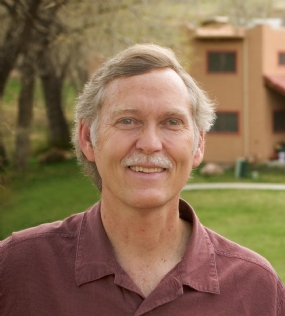 and psychology to make his case that the current paradigm of bigger and more is not working. This is one of the best approaches to promoting a sustainable world."

Bookpage adds, "The New Normal provides both the vision and the actions needed to change the status quo. It is an excellent resource for people who want specific information on creating a sustainable culture where they live -- and beyond."
Learn more about the book, and order a copy, at Amazon.com and Barnes & Noble.com.
David Wann's other books include Affluenza: The All-Consuming Epidemic and Reinventing Community. You're invited to visit the author's Web page.
Back