DePauw Playing Days of Brad Stevens '99 Noted in Star Story
January 23, 2011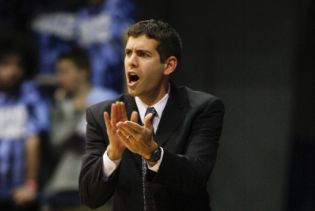 January 23, 2011, Greencastle, Ind. — An article in today's Indianapolis Star previewing the men's basketball game between Butler University and the University of Wisconsin - Milwaukee focuses on Butler freshmen Chrishawn Hopkins and Erik Fromm, who sit on the Bulldog bench as they await opportunities to play. "Because [Butler head coach Brad] Stevens came off the bench while a player at DePauw, he can empathize with Hopkins and Fromm," writes David Woods.
"You get in there, you're somewhere in between trying not to screw up and being productive," Stevens tells the newspaper. "It's a hard way to play. Until you've actually lived that, I think it's hard to wrap your arms around it."
Access the story at IndyStar.com.
Brad Stevens is a 1999 graduate of DePauw University, where he was an economics major and Management Fellow and played on the basketball team for four years. On January 7, Stevens logged his 100th coaching victory; only five coaches in major college history have reached that milestone faster.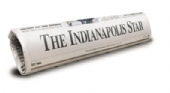 The coach led his Bulldogs to the national championship game last spring, a journey detailed in the new book, Underdawgs: How Brad Stevens and the Butler Bulldogs Marched Their Way to the Brink of College Basketball's National Championship. Stevens and his college coach, Bill Fenlon, were featured in a half-hour program on FOX Sports Midwest last June as well as a recent Sports Illustrated article.
On April 13, 2010, Stevens returned to his alma mater to deliver the Robert C. McDermond Lecture.
Back