Pollster Scott Rasmussen '86 to Speak at Union University
January 27, 2011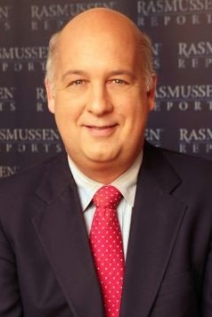 January 27, 2011, Greencastle, Ind. — Scott Rasmussen, founder and president of Rasmussen Reports and 1986 graduate of DePauw University, will speak at Union University in Jackson, Tennessee on March 16. He will discuss "Polling, 2010 Elections and America's Future."

An independent public opinion pollster since 1994, Rasmussen co-founded ESPN with his father, Bill Rasmussen, a 1954 DePauw graduate. Scott Rasmussen is co-author of the recently released book, Mad as Hell: How the Tea Party Movement is Fundamentally Remaking Our Two-Party System, In Search of Self-Governance and Solving the Budget Crisis: Hope for America's Future.

"Scott Rasmussen's competent and capable work provides Americans with daily and up-to-the minute insights on key issues facing our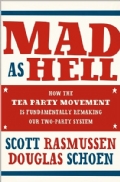 country," says Union President David S. Dockery. "It will be a privilege to welcome Mr. Rasmussen to the Union campus. I know his time with us will help us all better understand the 'what's,' 'how's' and 'why's' of polling and its influence for the media, politics and other aspects of our 21st century society."

Learn more about the event by clicking here.
Access this recent story about Scott Rasmussen.
Back