Former Prof. Saad Eddin Ibrahim Quoted in CNN Story on Protests in Egypt
January 28, 2011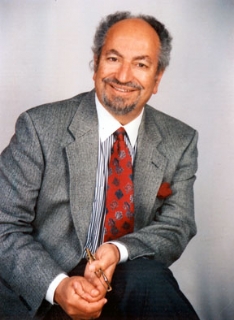 January 28, 2011, Greencastle, Ind. — A CNN report today on the unrest in Egypt notes, "Saad Eddin Ibrahim, a leading Egyptian human rights activist who was imprisoned for his criticism of [President Hosni] Mubarak, called the protests taking place in his home country the 'Lotus Revolution.'" Dr. Ibrahim taught sociology at DePauw University from 1967 to 1974.
"The lotus is the flower that was highly appreciated by ancient Egyptians," Ibrahim tells the network. "I'd like to salute our people. I'd like to pay tribute to all Egyptians fallen under the guns of Mubarak."
The story conytinues, "Ibrahim said Mubarak has 'successfully duped Western governments as being the bulwark against terrorism, against extremism and the bulwark for peace. Mubarak in 30 years,' said Ibrahim, 'did not advance the peace one inch.'"
Read more at CNN.com.
In May 2004, Professor Ibrahim received an honorary Doctor of Humanities degree from DePauw.

[DOWNLOAD VIDEO: "Saad Eddin Ibrahim" 794KB] "It is an overwhelming moment for me to be back here after so many years of being away," he told the graduates and others gathered on East College lawn. "And as the saying goes, 'You can get out of DePauw, but DePauw can never get out of you'."
In 2008, Ibrahim received the Pundik Freedom Award, presented by the Danish daily newspaper Politiken in recognition of his "outstanding effort in the service of human rights and civil society in Egypt." Read more in this story.
Back