Becky Brothers '87 is Greencastle's 'Citizen of the Year'; Amber Bowers '00 to Lead Chamber
January 31, 2011
January 31, 2011, Greencastle, Ind. — In recognizing South Putnam High School guidance counselor Becky Brothers as the Greater Greencastle Chamber of Commerce's Citizen of the Year, Chamber Vice President Beau Battin stated, "One student went so far as to say you're her idol. You have impacted thousands of students and community members." Battin added that Brothers' commitment to community service is "reaching legendary proportions."
Brothers, who received her master's degree from DePauw University in 1987, was honored at the Chamber's annual dinner Saturday night. The event is the subject of a story in today's Banner-Graphic.
Jamie Barrand writes, "Brothers has done work for the P.I.E. Coalition, Putnam County Youth Development Commission, the Area 30 Medical Career Advisory Board, Putnam County Senior Citizens' Prom, Putnam County Teen Court, South Putnam Student Council and the Fellowship of Christian Athletes, just to name a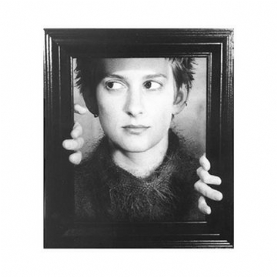 few."
"The things I do -- those are things everyone does," a modest Brothers tells the newspaper. "And when I listened to the list of people who had won this before, I thought, 'I don't even begin to qualify.'"
Also at the dinner, "Incoming 2011 chamber President Amber Bowers, a Brazil native and DePauw University graduate, spoke about the need for Putnam County businesses to reach out to customers on a 'national and global level' by embracing the Internet and social networking." (Bowers is pictured at right)
Bowers, a photographer and 2000 graduate of DePauw, told the group, "Thank you in advance for all the hard work, time and commitment I know you'll put into the chamber this year."
You'll find the complete article at the newspaper's website.
Back